The American Institute of Architects, celebrating their 150th anniversary this year, commissioned a Harris study of member architects and the general public to create a list of 150 of favorite buildings and other structures in the United States. Here are the top 5, plus a sampling of others...

#1 - Empire State Building
#2 White House
#3 Washington's National Cathedral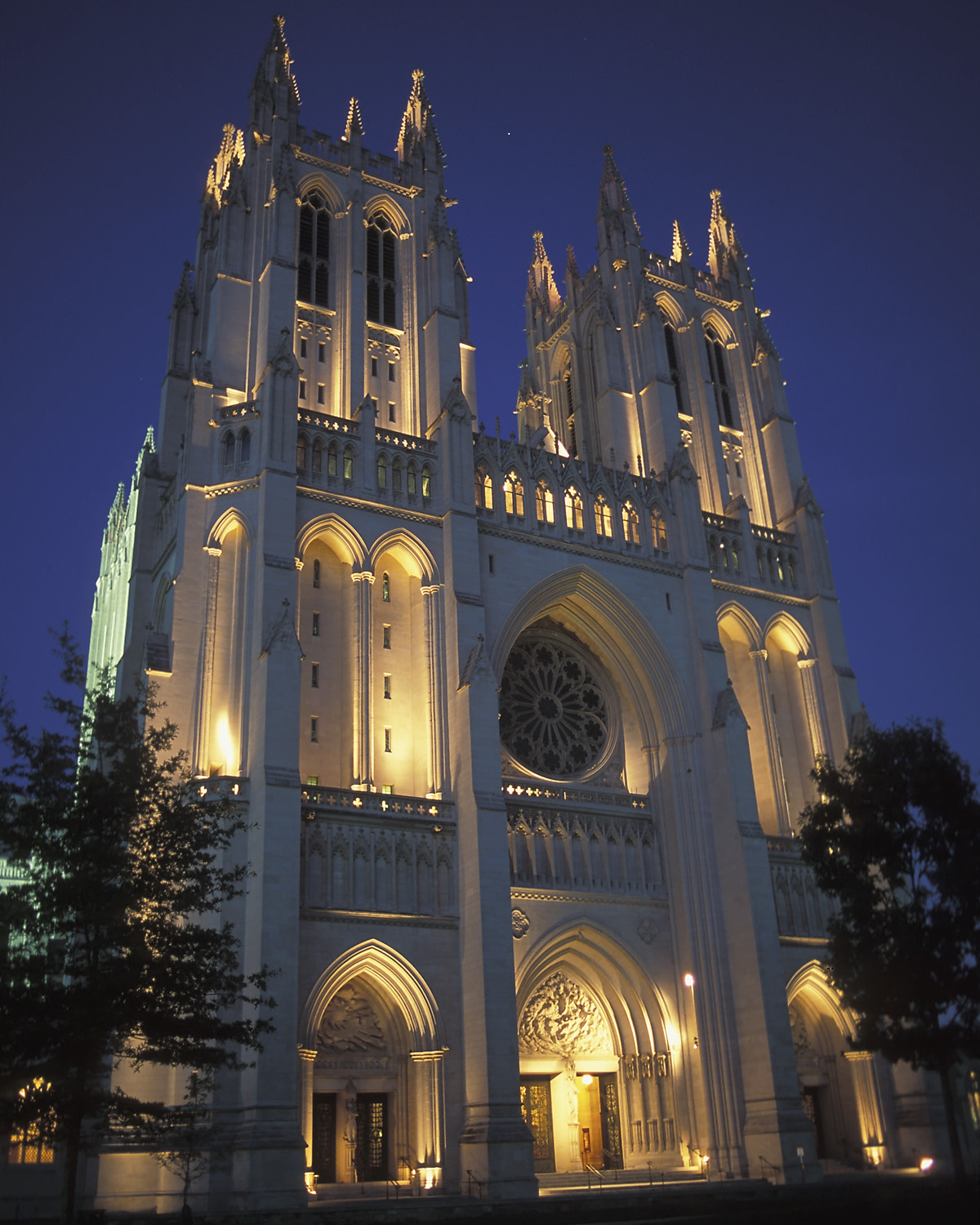 #4 Thomas Jefferson Memorial
# 5 - Golden Gate Bridge
#7 - Lincoln Memorial

#10 - Vietnam War Memorial
#12 - Washington Monument
#19 - World Trade Center
#27 - Monticello
#60 - Thorncrown Chapel, Arkansas
Their slide show of the top 150 lets visitors select their five favorite structures and shows a comparison to how other web visitors voted, plus the top five web visitor favorites. Which follow:
# 1 - Web visitor favorite - Falling Water

#2 Web visitor favorite - Chrysler Building
#3 Web visitor favorite - Empire State Building
#4 Web visitor favorite - Guggenheim Museum
# 5 Web visitor favorite - Golden Gate Bridge (also #5 in the main study)
Of course, creating favorites lists is always tricky - we have favorites based on knowledge, personal choice and emotional reactions. Our buildings are symbols. And our favorites are symbolic. My favorite is not your favorite. The Twin Towers came up at #19. Is that an emotional vote? Structures memorializing wars and presidents are also popular. Is this because the designers themselves were so moved by their subjects as to come up with something great, or is it our reactions to what they symbolize?
Our architecture is symbolic, and it's real. Real places we can visit and touch. And they are symbolic of our history, our triumphs, our tragedies. Mostly, they are symbols of the American spirit, in all its forms.
As we fire up the grills this Memorial Day weekend, let's not forget those who have fought, and died, protecting these symbols, and everything they represent.